Writes BRIAN MUGENYI
It is healthy and breath taking for one to look for a tranquil place to relax and celebrate with friends and family in life.
Just a walk on Nabugabo sand beach will blow away all your cobwebs and worries to celebrate life and year ender harvest.
It is a bundle of joy and and breath taking interaction with the revelers, travellers and business men whom I found at this place that sits at the shores of Lake Victoria, Bukakata in Masaka City.
The love for adventure as renowned in history discipline made your writer see old women vending sweet banana along the road starting from Mitema village currently under refurbishment.
Several homes in the area have got small stalls were they sell-off fruits to those heading for a break at the beach.
Such fruits including jack fruit, yellow banana 'Ndiizi' and other refreshments and a delicacy fish are what meets the eye at the waters.
 The place 'Mitema' looks old fashioned and it is still static with mud houses.
The road itself isn't tarmacked but they embrace Nabugabo sand beach as gold.
The art engraved on its main gate 'Welcome to Nabugabo sand beach' is a true revelation artillery works and works made out of local woods too.
 Before entering, the gatekeeper checks everyone and the vehicles to ensure safety.
Alcoholic drinks aren't an issue to enter with, boy friends and girlfriends, wife and husbands are guided to purchase all indoor.
The place itself has got loads of drinks traditional foods and the doorkeeper also asks for an entrance fee worth Shs.2000 from each client to access the facility boundaries.
Revelers were freely enjoying the atmosphere as many scream, play with the ball on water as onlookers from the stands enjoy the ambient music.
 Nabugabo apparently is located in Bukakata Sub County 23 Kilometers east of Masaka town on the shores of Africa's biggest Lake Victoria, which was named after  John Hanning Speak in 1858.
It is now twenty two years down the road ever since the Masaka City's business man Herman Kasozi stationed the facility in 1999.
 Mr. Herman Kasozi; the owner of the facility says it sits on 5 acres and this guarantees ample space for many events to be organized at it including sports games like boat competion like Buganda Kingdom's Annual boat competition.
During festive season the place could attract thousands and according to Herman Kasozi, the manager, it's a natural upcountry home for everyone and enyoy life and spend leisure time at the facility.
He says Nabugabo has environmental protection from its resources especially forests and green environment that surrounds it.
"The beach gives a cool atmosphere; the water is free from diseases such as Bilharzia and tourists are not discouraged at all to camp all days and nights at the facility," said Kasozi also the owner of Kasozi motor spare parts in Masaka City.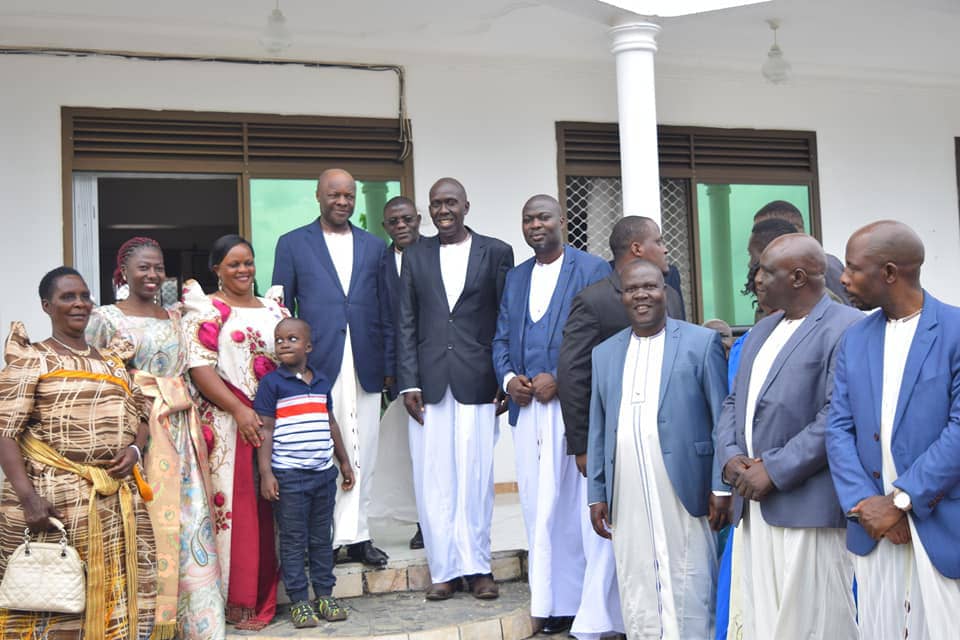 "The place is strategically located and our flied fish is also delicious,'' said Martine Muyingo, a receptionist and waiter who has been at Nabugabo for six years.
He adds; Nabugabo is a home for everyone and also a mirror for NorthEast of Masaka City and services offered in accomodation also makes the facility tranquil.
"  The cottages here whose prices are negotiable are unique and enough for couples and family to spend time here, " shared Kasozi.
 "We have a spot boat in case there's a problem, on those who goes swimming; it helps us rescue them at all costs."
Muyingo says the beach is popular because of many things. He could say stuff like annual canoeing competitions, motor rallying events, fishing, camping, and beautiful cottages, all make it outstanding for revelers.
Sportsmen were also thought after, since recreational games like beach volleyball and beach football are accessed within.
It is an excellent place for family outings and Bird watching is another hobby to reckon after.
 Creatures such as Chameleon, Monkeys, Egrets 'Enyange', Blue swallow 'Akataayi' and other birds of different kind, all sing to give a jovial atmosphere.
According to Vincent Ssempijja a graduate in Social work and social administration at Kampala University, the place itself is kept clean, the view is nice, quite a number of birds and, it's calm and thus a perfect place to rest.
"I fall in love with this place from day one. It has beautiful scenery, clear topography," Ssempijja said.
Erias Haruna also coordinator for Middle East Consultants Limited Masaka City, says they usually enjoy camping at Nabugabo with friends because the place gives pleasure to natural resources and room to discuss future plans.
Lawrence Sserunjoji, a boat conductor at Nabugabo said some of revelers come at this place to relax their minds also to enjoy boat driving.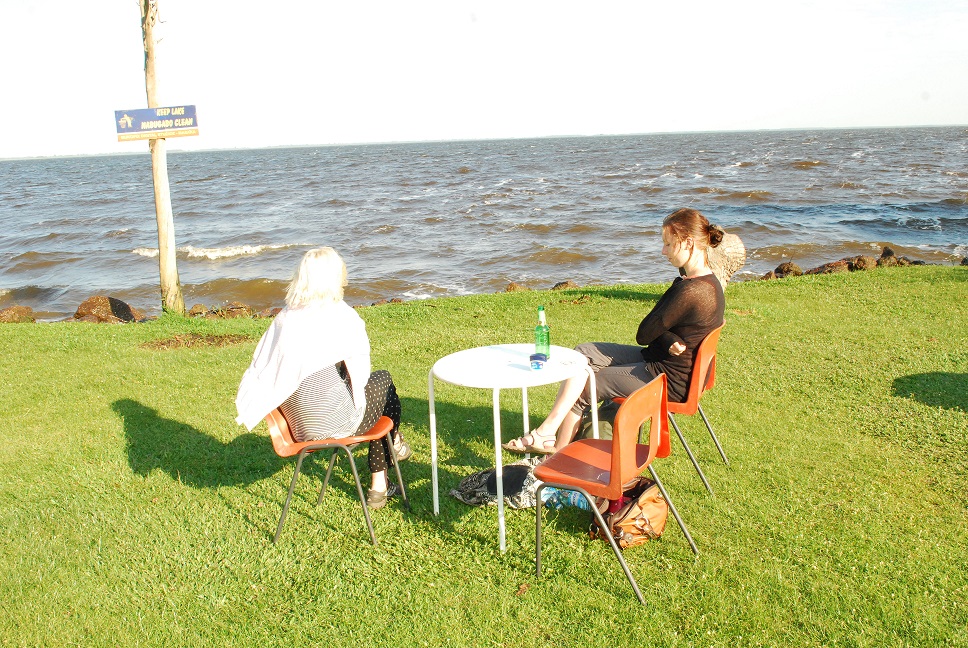 He says everyday he drives more revelers and it takes six people in a boat for every drive.
The place is also known for bringing lovers together since several of them flock from far simply to use it as an ignition for courtship.
 When seated in all corners of its complexes, words like 'Dear quell your fears, I love you so much' can simultaneously flow instinctively to your love partner as the serenely package of music fuzze from the bar few meters after water and the blissful air all are amazing.
Sserunjoji considers that every day, people use it as an avenue for celebrating life's successes such as birth, hunting, harvests, marriage and other initiation ceremonies.
"The weather condition here can force you arouse more love emotions for your love partner." Sserunjoji boldly said with a placid smile.