State Minister for Finance and Ntenjeru North MP Amos Lugolobi has handed over 12 buildings to parents, students and teachers in 12 schools in Kayunga District.
This follows complaints from parents about the poor condition of the school buildings, which has put the education sector in Kayunga on edge.
Recently, Minister Lugolobi lobbied 2 Billion shillings with the aim of uplifting the education situation in the area.
The funds were channeled through the District Education Department.
The schools that benefited from the scheme include Namusaala RC PS, Bumali C/U PS, Bumali UMEA PS, Namirembe Public PS, St. Peters Lusenke PS, Ki window CU PS, Ssezibwa CU PS, Namulanda RC PS Kayunga Mixed PS, Kanjuki CU PS, Bukujju UMEA PS and Namagabi UMEA PS all received 3 modern classroom buildings.
While Launching the project at Namusaala RC Primary School in Kayunga Town Council, Minister Lugoloobi applauded parents and teachers for their cooperation in improving the quality of education in Kayunga.
"My people of Ntenjeru North, I here to see that the education sector of this area improves, I will not just look around when I still have the ability to help, am still your MP for this 5year term, I will do my best to make changes in Kayunga especially in education," Lugolobi said.
He pledged to continue to lobby for the people of Kayunga in order to change the lives of his constituents and to uplift their well being.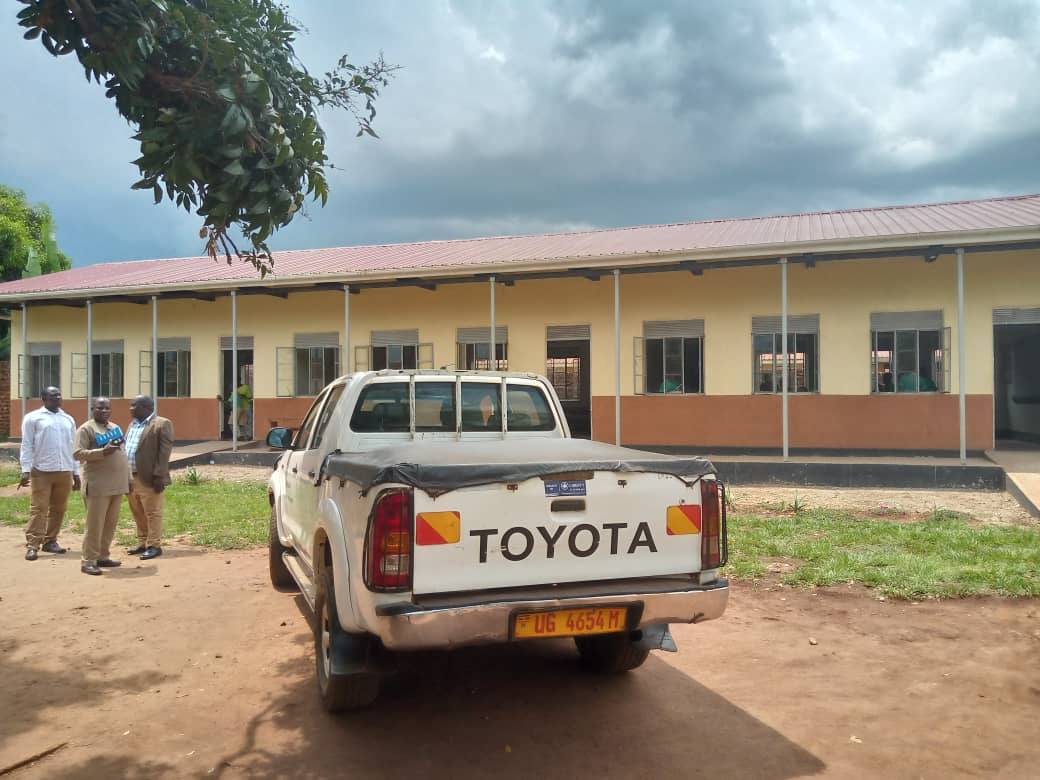 "We have to provide these young children with a good learning environment, so I decided to spend the money on buildings, after finding out that most of them were in poor condition and some needed to be demolished and replaced," Minister Lugolobi added.
Dr. Dan Bubaale, the Kayunga District Education Officer said that it is a big plus to the Government in the education sector, adding that these schools have been poorly developed and hoped would improve the quality and the pass of the students in better grades.
"These buildings are going to accommodate over 6000 students comfortably seated in well-furnished classrooms with desks and pit latrines. He added.
We are now doing well as the education department of Kayunga District compared to the recent years when we were getting very few first grades, am happy now that we gather close to 1000 first  grades compared to the 600 we got last year" Bubaale said.
He added that they currently have enough teachers and  inspectors of Schools, adding that each Sub-county has one inspector to monitor the work being done.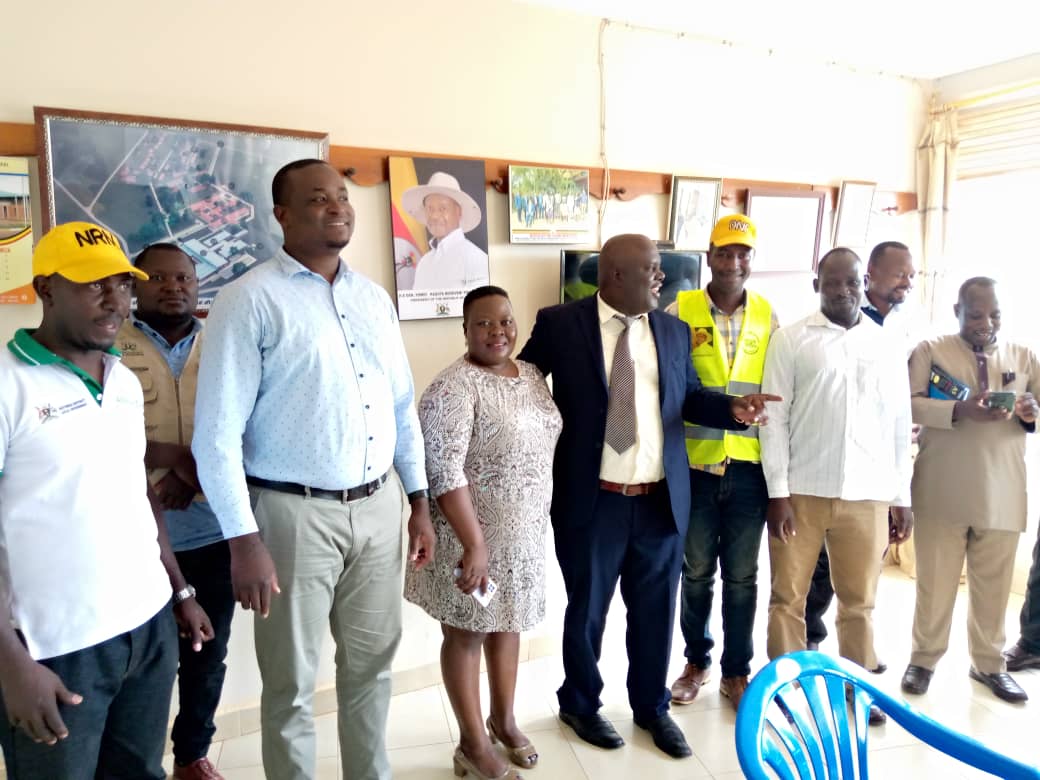 Dr. Bubaale thanked Minister Lugolobi for his concern for education in Kayunga and pledged with his team to take good care of the buildings to benefit the students.
Kayunga District Chairperson Andrew Muwonge praised Minister Lugolobi's approach and pledged to ensure that every fund brought in for the district is properly tracked for the benefit of the people of Kayunga.
Parents turned up in exceedingly large numbers, teachers were dressed in corporate school wear, pupils sang songs to the maximum in excitement of the new buildings received.
They appreciated their leaders and donated gifts for the worth investment especially the improvement in the learning environment of their children, classrooms and desks provisions.
On friday the Office of The National Chairman ONC Officials including Jamadah Kivumbi, Julie Nassuuna and Ibrahim Ekop also visited the schools to see the progress of the projects in relation to their role of monitoring Government projects.