The Office the National Chairman (ONC) has partnered with Vision Group to support Katanga Ghetto residents with relief items.
The items donated included over 3000 liters of milk from Royal Milk, while Vision Group donated clothes, pads, among others as one of the charity drive activities to celebrate their 15 years of existence.
ONC Manager Hajjat Hadijjah Namayalo together with  ONC Staff  handed over an assortment of items including; sugar, maize flour, blankets, beans, rice, soap among others which were donated by President Museveni through his Kyambogo based office.
Speaking to Katanga residents who had gathered from the three zones including Soweto, Kimwanyi and Busia Hajjat Namyalo noted that although what her office has delivered today is not enough compared to the needs of the people of Katanga, her boss president Museveni is looking at long term solutions to empower them economically depending on what they are able to do.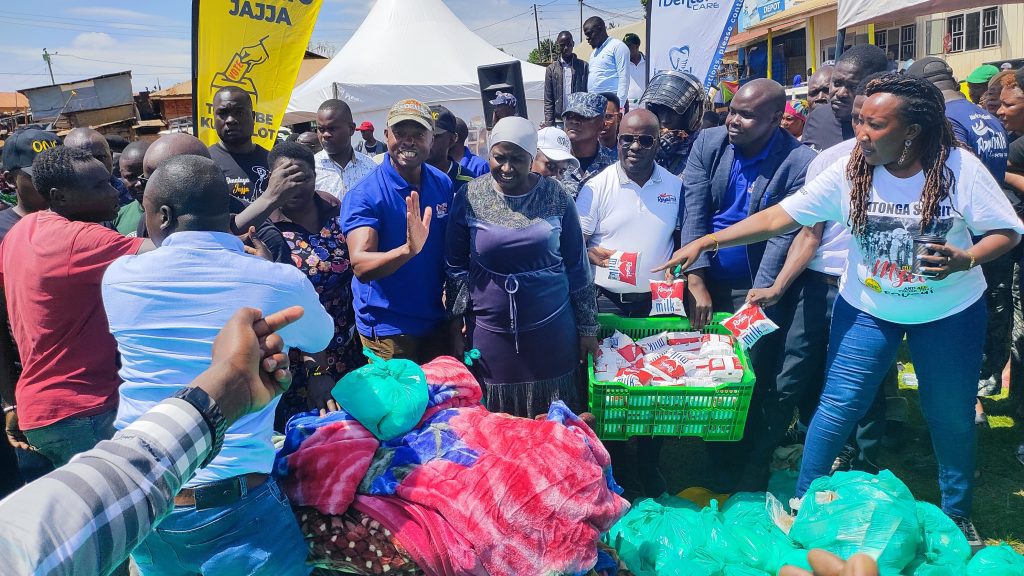 Presenting the views of the locals,  Byekwaso Author, the Chairman of Soweto revealed that they have been missing out on government programs which she further vowed to follow up.
"We have been hearing that you were worked on by your leaders that they formed structures. Now that I have learnt that, am going to follow it up and see how you can also benefit from your government because the president is aware that you are his loyal bazzukulu, he wishes to see you economically empowered," Namyalo said.
Meanwhile, she used the same opportunity to caution the youths and young women to desist and abstain from sexual acts that puts their lives in great danger especially incurable HIV/AIDS.
"You (youths) are gambling with your lives while sleeping with many people whose statuses you don't know. HIV and AIDS don't discriminate among people and the political party you support and if you feel that you cannot control your sex urge, please use condoms," Namyalo said.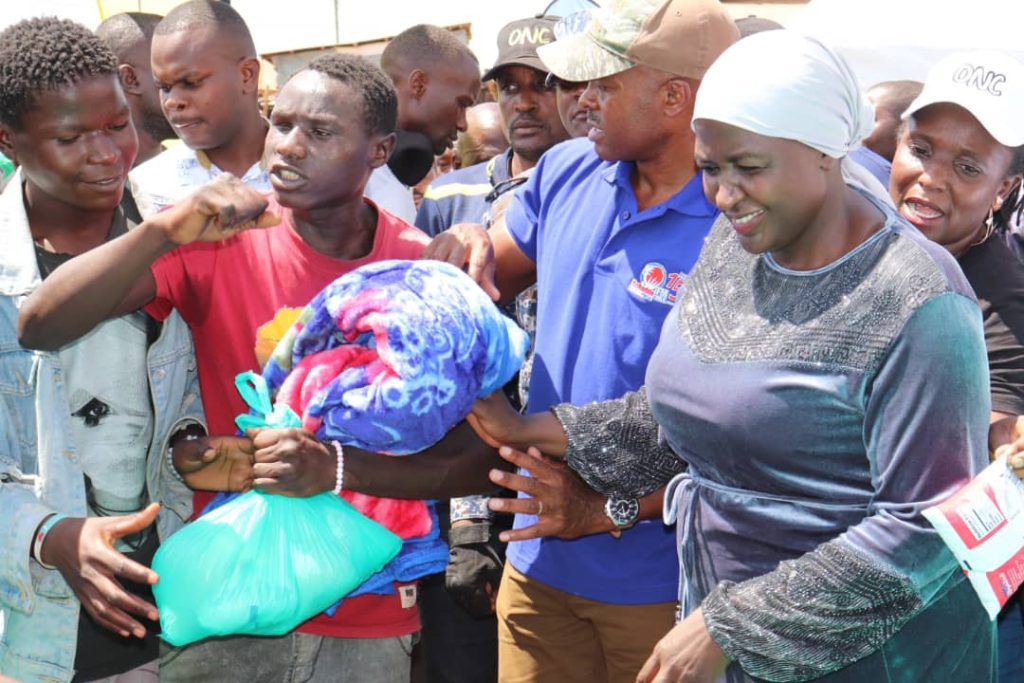 "Please control your sex urge and stick to one partner, but if you can't stick to him or her, use a condom. If you don't have enough condoms, I will deliver them to your nearest health centers," she added.
She emphasized that many women have been misled into unsafe sex for financial gains which is worthless in the end noting that HIV is for life and no amount of money can cure it.
"You might want quick money to solve your problems but be reminded that you might get that UGX l0,000 in a few minutes but your life will never be the same when you are infected with HIV" Namyalo cautioned.