Residents of Luweero district have applauded office of the national chairman(NRM) Boss Hajjat Hadijah Namyalo for being the bridge between the locals and National Chairman National Resistance Movement(NRM) Yoweri Kaguta Museveni.
The masses made the comments while they gathered at Kasaala play grounds to celebrate belated international youth Day which she attended as a chief guest and delivered an assortment of items worth millions to different groups of youths and women.
The fully charged masses endorsed JajjaKuBallot2026 theme and further tasked Hajjat Namyalo to deliver their message of appreciation to President for remembering them.
While speaking to the masses, Hajjat Namyalo who graced the celebrations as the chief guest commended the masses and Luweero district at large for the continuous support to President Museveni before and after he captured power further noting that her boss acknowledges the support and doesn't take it for granted.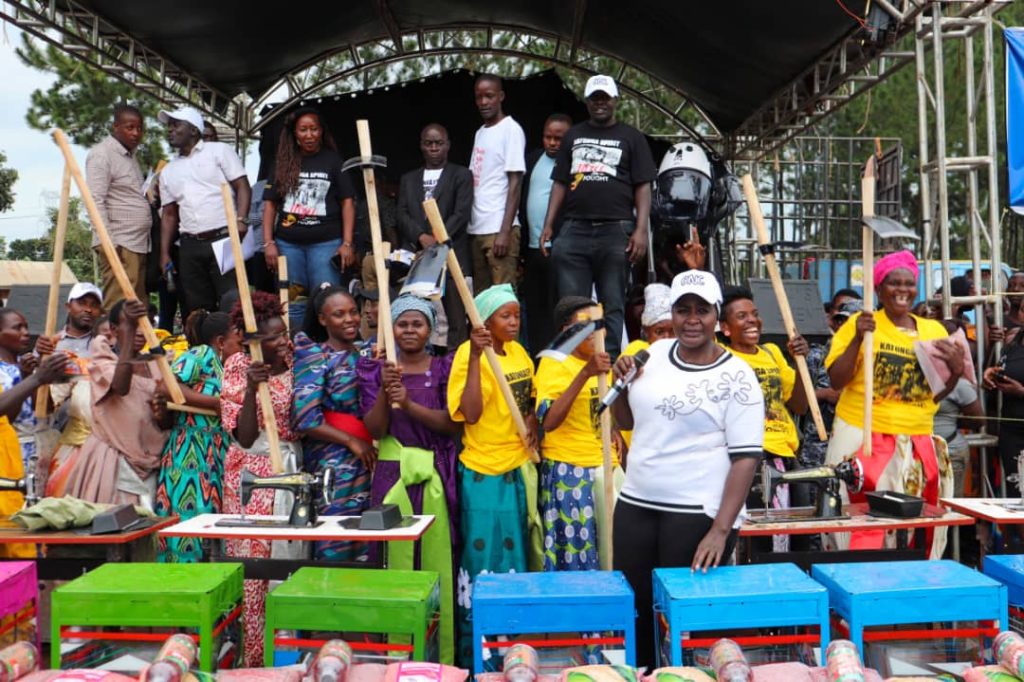 Hajjat Namyalo who is on a mission of wealth creation and self empowerment, further told the fully charged audience that her office doesn't not give cash however they give items and equipment that can help the youths and the entire population to improve their livelihoods.
And not just talking but delivering with actions, Hajjat Namyalo donated an assortment of items including, Sawing machines, popcorn machines, hair driers, hair cutting machines, hoes, seeds, fertilizers, sprayers, slashers, grinding machines among others to the youths and promised to return with the president to purposely empower women in the district which is so significant in NRA/Movement that has progressively led Uganda under the stewardship of President Museveni.
Meanwhile, Hajjat Namyalo also used the same opportunity to implore the youth to develop the culture of entrepreneurship and enter into the money economy as advised by the President.
"I call upon all of you who have received these tools to utilize them to get something to put in your pockets" Hajjat Namyalo said.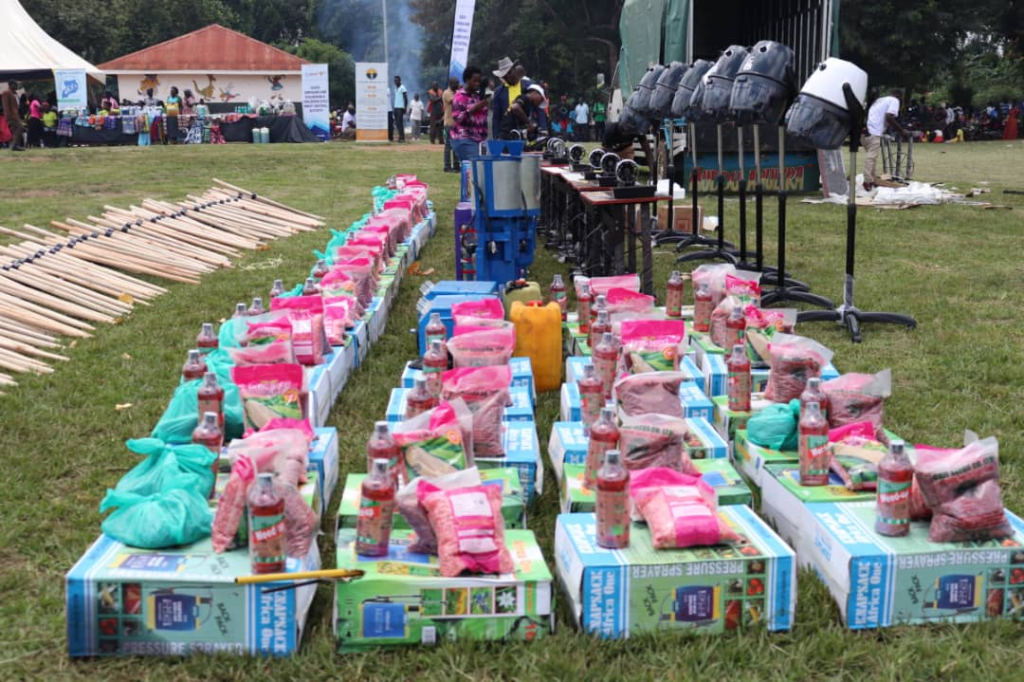 In the same vein, Hajjat Namyalo later fired back at land grabbers who chase people away from their lands further calling upon the locals to defend themselves against thugs who have become a problem not only in Luweero but across the country.
"Get prepared to fight land grabbers(thugs), His excellency has never sent anyone to come and chase you away from your land, that's a typical lie. Please get prepared and alert your neighbors, police and security for help and work together to fight land grabbers" Namyalo said.
Namyalo further revealed that her office has a toll free number which she gave out to the masses to call and report those misusing government offices, land grabbers and where services are not delivered to those in need.