President Yoweri Kaguta Museveni held bilateral talks with his Russian counterpart, Vladimir Putin on the sidelines of the ongoing second Russia-Africa Summit in the Russian City of Saint Petersburg.
During the meeting, President Museveni outlined areas of cooperation with Russia that include oil exploration, nuclear power energy, fertilizers, the Pathogenic economy, electric batteries, and Space science that would enable Uganda to have its own dedicated satellite.
H.E Museveni also proposed to his host, President Putin to discourage by policy the importing of raw materials from Africa but instead work with the African governments to add value to products at source as this would transform the economies of the continent in a very short time; from low middle income to high middle-income status.
President Putin on his part said that Russia remains committed to strengthening cooperation between Russia and Africa in economic, political, security, trade and humanitarian areas.
He said that Uganda remains one of Russian key partner and ally on the African continent with the diplomatic relationship that stretched over 60 years.
He added that due to the good relationship under cooperation trade between the two countries has increased 5 time in the last 6 months compared to last year. He said that the Russian government was to double the education scholarships to the Ugandan students and up two modern mobile laboratories that can diagnose many diseases including epidemic ones.
President Putin further said that he was happy that Uganda and Russia have close positions on the international arena that he said is based on commitment to shaping a just world that is accommodative to everyone and expressed happiness that Uganda was to chair the Non-Allied Movement.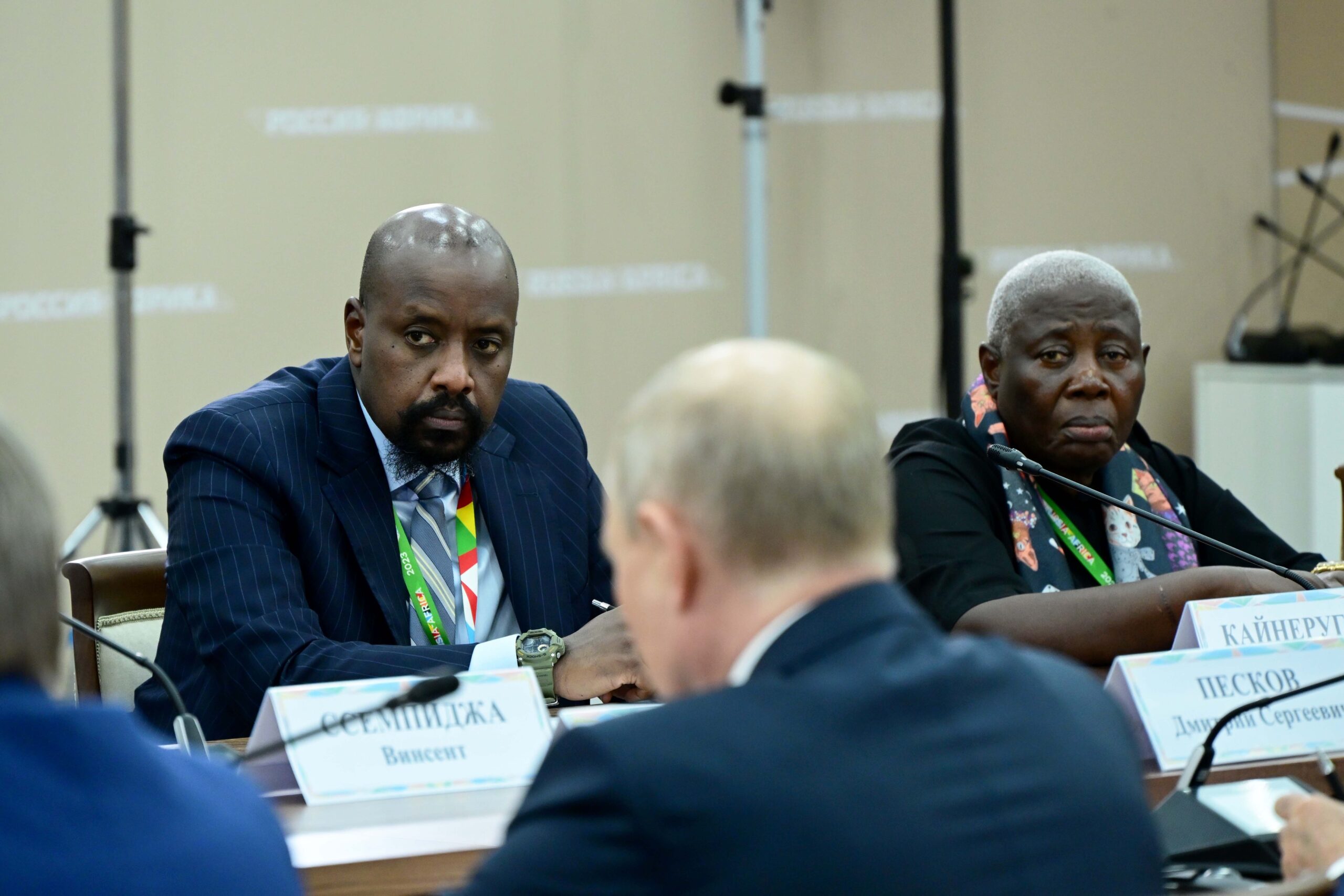 The meeting was attended by Foreign Affairs Minister Jeje Odongo, Defense Minister Bamulangaki Sempijja and Health Minister Jane Ruth Aceng among others.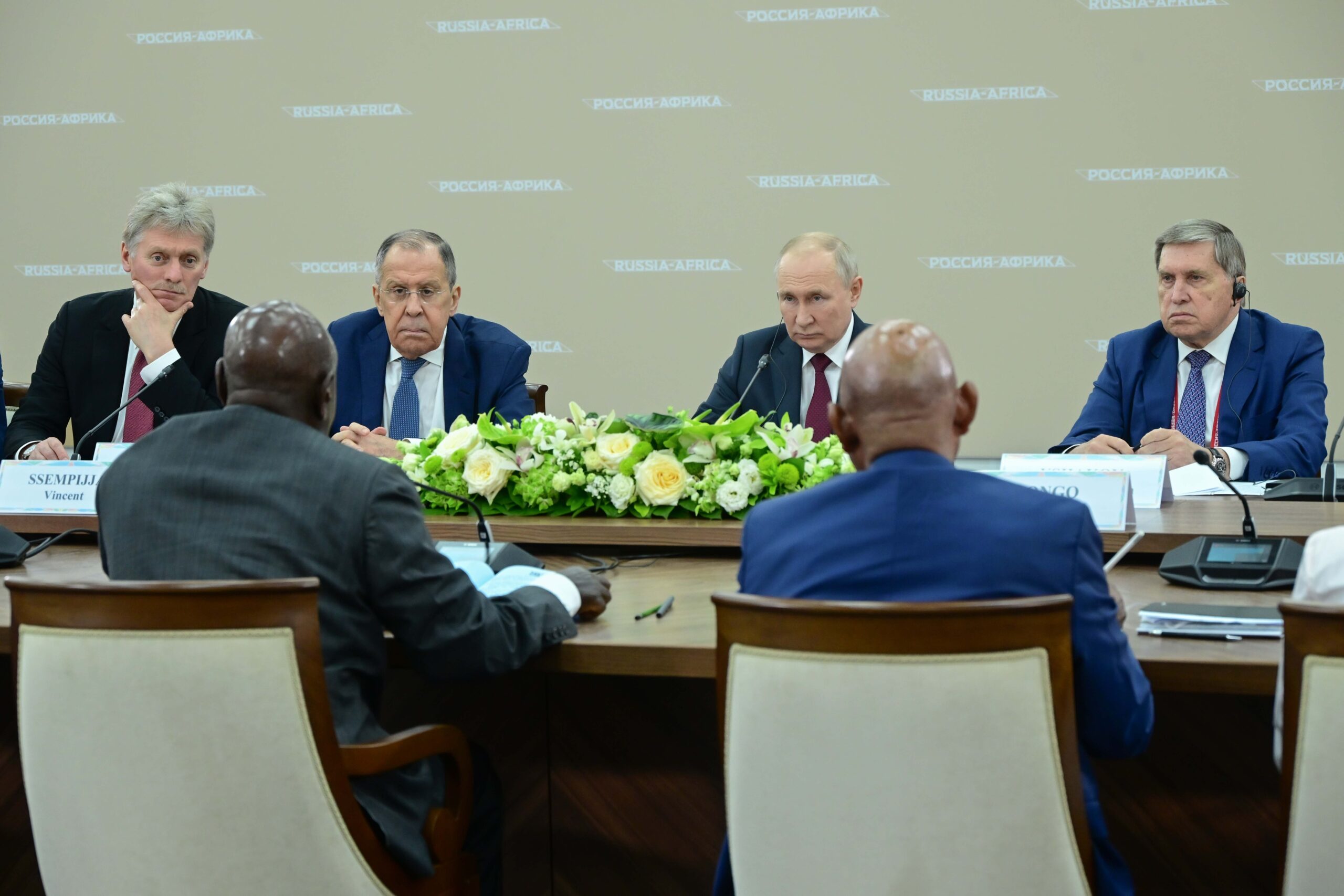 Meanwhile, the two-day Russia–Africa Summit that kicked off today is the highest-profile and largest-scale event in Russian African relations, aimed at bringing about a fundamentally new level of mutually beneficial partnership to meet the challenges of the 21st century.
The goal of the event is to promote efforts to strengthen comprehensive and equal cooperation between Russia and African nations across all areas of society including politics, security, economic relations, science and technology, and the cultural and humanitarian spheres.